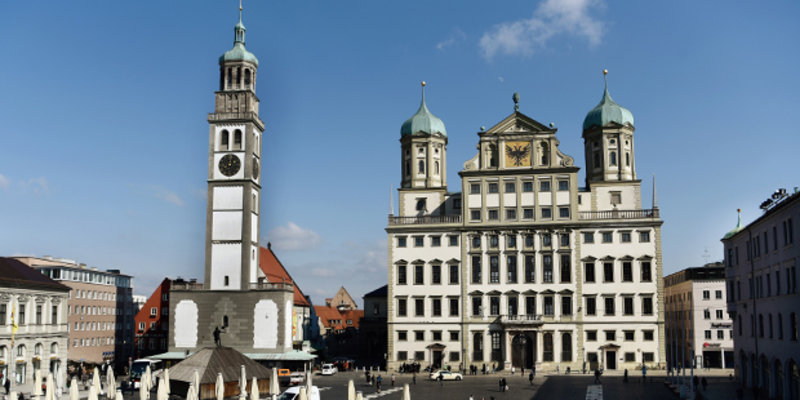 RENAISSANCE/INTERIOR DESIGN ARTWORKS

The city hall is one of the major attractions in Augsburg. The city architect, Elias Holl, built the most significant secular structure of the German Renaissance between 1615 and 1620.
The Golden Hall, named after its golden guilded wooden ceiling, was finished in 1624. It is one of the most imposing archetypical Wrooms in Germany and demonstrates the grandeur of the Imperial City.
Text: Stadt Augsburg – Photo: Ruth Plössel/Stadt Augsburg